Speaker Profiles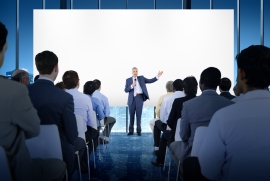 An exciting programme of speakers have been arranged to challenge and energise you and your business. It will encourage you to think about the rapidly changing environment you are operating in.
Dave Wild - Back by Popular Demand.
New topics! New Information!
Dave Wild is a Futurist with Smith & Wild - an independent strategy and innovation consultancy that helps leaders and teams achieve more through greater imagination and faster action.
He facilitates strategy sessions and runs innovation workshops for small, medium and large businesses including MediaWorks, Hydraulink, Landcorp and The Warehouse. Dave has led workshops in New Zealand, Australia and the United States.
His experience covers a broad range of expertise including strategic planning, leadership development, facilitation, branding, digital strategy and innovation coaching.
He has extensive experience working with leadership teams to accelerate organisational progress through clarity of strategy and innovative action plans, while inspiring and unifying teams by creating a powerful vision and meaningful purpose.
Through this work he's learnt that the best way to predict the future, is to be the ones creating it. Unique to Dave's approach is a futurist focus on the new, identifying megatrends across markets including a behind-the-scenes look at Silicon Valley.
Bernard Hickey
Bernard Hickey is a leading financial journalist and business commentator.
Bernard is well known to most New Zealanders as a leading financial journalist and editor with over 23 years' experience including roles with Reuters, the Financial Times Group and Fairfax Media in Wellington, Canberra, Sydney, London and Singapore.
Bernard is a regular commentator on financial, economic and investment issues, regularly appearing on radio, television, Interest.co.nz and in the Herald on Sunday.
Bernard is particularly well-informed with matters to do with house prices, interest rates, finance companies, banks, international economic issues, and on-line media and is currently the Publisher of Hive News, a subscription news email on economics and politics written from the Parliamentary Press Gallery in Wellington.