Conference 2017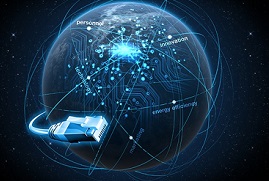 Join the South Island Branch on the 4th & 5th May 2017 in sunny Nelson for the 73rd Annual Plastics Industry Conference.
The South Island Branch as our Official hosts, are putting together an exciting lineup of speakers and activities, set to energise you and your business. Register now and mark the time aside to learn, grow and socialise with your Industry peers.
Come and join us at this year's Plastics Conference - Energise Your Business

Be inspired by an outstanding array of business leaders and future thinkers who can inform, motivate and entertain.
Current speakers include:
Hon Simon Bridges
David Wild - Back by popular demand with new topics, new information
Bernard Hickey - leading financial journalist and business commentator.
Martz Witty - Energising your business through great people leadership
Biilly Graham - Come and energise yourself and be entertained
Pic Picot - Pics Peanut Butter Business Case Study
Philip Wilson - Nelson Pines - Environmental Case Study
Sam Boggs - Fisher & Paykel Healthcare Ltd Case Study
Plastics New Zealand have secured the rights for a SPECIAL ONE TIME ONLY screening of
"All Things Bakelite - The Age of Plastics"
Bring your team for a thought provoking two days and steal ideas from the best.
Hear about industry success stories as you mingle and network with like-minded business people.
Registration details are available

here
Benefits of attending the Industry Conference
Come along and gain the benefits of attending this fantastic yearly event
Your opportunity to share valuable insights and latest developments from within the industry
Updates on government and Industry initatives
Keynote speakers on various aspects of Business Development - ideas, stories and solutions
Environmental Updates - opportunities and solutions for your business
Free advice and information on the latest in Industrial Relations specifically related to the Plastics Industry
Opportunities to network with Industry peers

Sponsorship Information is available.. Take advantage of these excellent opportunities!
For any sponsorship or conference queries please contact Kelly Buchanan-Johns, Membership Services Manager, Plastics New Zealand., This email address is being protected from spambots. You need JavaScript enabled to view it. or 09 255 5662 ext 1