Energy Webinar Series - 3. Cooling Water and Chiller Efficiency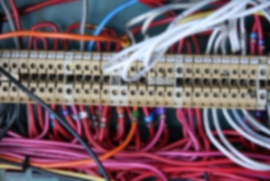 Following on from the success of the first two webinars in the series, Plastics New Zealand, in collaboration with EECA, present the third in a series of energy webinars.
Date: 9 August, 2017 Time 2.00pm - 3.00pm
Venue: Online via webinar
Cost: Free for Plastics NZ members, $50 non-members
Cooling water and chillers typically consume between 10 and 15% of total energy in a plastics manufacturing factory. This webinar will look at ways you can make cooling water and chiller systems more efficient.

The 1-hour webinar will cover:
• Optimum temperatures for cooling water
• When can a cooling tower replace a chiller, and how much will it save?
• How to better control cooling tower fans and pumps to save energy
• Q & A (15 minutes)
Registration is very quick and easy. Sit at your desk and enjoy the webinar content, with no need to do anything but listen and watch the slides.
The beauty of a webinar is also that you can join, or leave, at any stage if something important comes up.

Presented by: Andy Logue, Managing Director, Energy NZ Ltd
Andy Logue started Energy NZ in 2005 after working the industrial automation and energy management field since 1998. Andy is a qualified electrician and electrical engineer, a member of I.P.E.N.Z, an accredited energy, pump, fan and compressed air system auditor, a certified Infrared Thermographer and holds a PGDip of Business (University of Auckland). Andy has also served on the Energy Management Association of New Zealand executive committee.
Andy project-manages energy efficiency projects throughout New Zealand and Australia and provides energy management training programmes to industry sectors.

PNZ WEBINAR SERIES 2017
Increase your technical knowledge of energy using parts of plastics manufacturing. Learn how to look for savings opportunities. Hear from specialists in the field of energy efficiency.
10 May 2017 INTRODUCTION TO ENERGY
27 June 2017 COMPRESSED AIR
9 August 2017 CHILLERS AND COOLING WATER
20 Sept 2017 PUMPS & FANS
25 Oct 2017 LIGHTING
29 Nov 2017 PLASTICS ENERGY MANAGEMENT
Download this information as a pdf document