2019 Operation Cleansweep News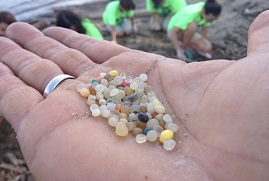 Are you part of the Industry solution?
59 manufacturing sites around New Zealand are now certified under Plastics New Zealand's Operation Clean Sweep programme. A further 20 are working on operational changes in order to achieve the standard. The results of the programme are being praised widely, including by Government, at a time when plastics environmental performance is under close scrutiny.
Our Operation Clean Sweep programme will help you to keep plastic out of waterways, run a tidier site, and reduce the potential for negative publicity. Being part of Operation Clean Sweep is also a good way to show your customers that you are serious about preventing environmental damage.
This email address is being protected from spambots. You need JavaScript enabled to view it.. Free for PNZ members. A modest cost for non-members.